Frequently Bought Together
— or subscribe and save 10%
+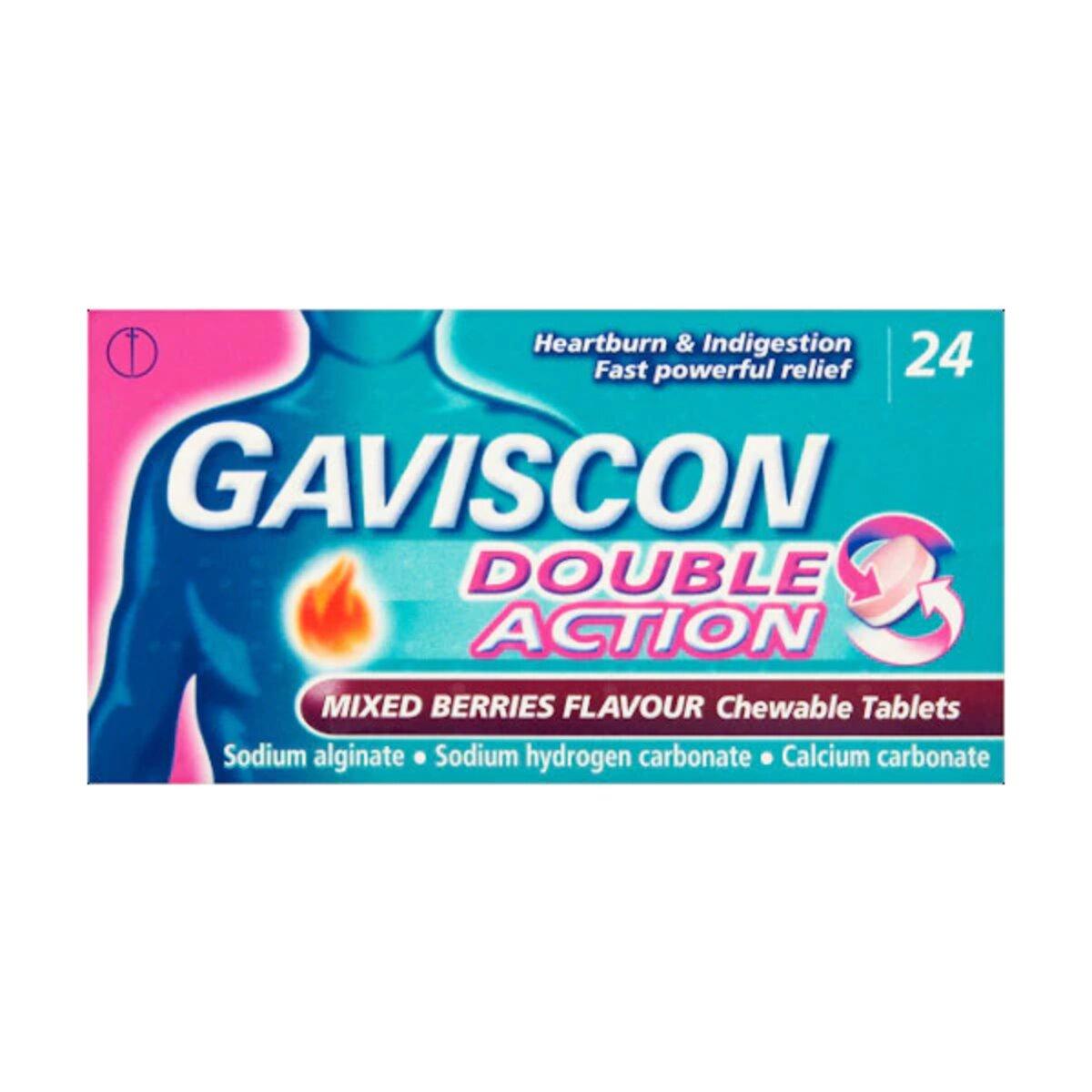 — or subscribe and save 10%
Rulox Suspension – Antacid Suspension, 200ml
Rulox Suspension Protective Antacid Deflatulent Treatment is a suspension containing aluminum hydroxide, magnesium hydroxide and simethicone.
Are you suffering from frequent acidity, bloating and gas problems? If yes, then Rulox Suspension Protective Antacid Deflatulent Treatment is the solution you've been looking for.
This antacid suspension quickly relieves excess stomach acid and helps treat bloating caused by gas. It's fast-acting formula begins to work within minutes and lasts up to 12 hours. Rulox Suspension can be taken up to 4 times a day.
When indigestion strikes, no one wants to be stuck feeling incapacitated or in pain. That's why Rulox has created a product that will provide relief from uncomfortable symptoms associated with acidity—Rulox Suspension Protective Antacid Deflatulent. This top-selling antacid syrup is formulated to reduce the effects of excessive stomach acid including abdominal pain, heartburn, excess gas and other symptoms.
Rulox Suspension is a specially formulated suspension that contains a combination of aluminum hydroxide, magnesium hydroxide and simethicone. These active ingredients work together to provide fast and effective relief from acidity, heartburn, and flatulence.
With Rulox Suspension, you can get relief from your discomfort within minutes. It coats and soothes the lining of your stomach, neutralizing the acid and providing long-lasting relief. The simethicone in Rulox Suspension helps break down gas bubbles in your stomach, providing relief from bloating and flatulence.
The revolutionary Rulox Suspension good for those who deal with persistent indigestion over an extended period. As the first of its kind, this formula isn't just about relieving the discomfort; it also gets to the root cause of your problems making sure that you have lasting relief from uncomfortable system without having to take multiple doses throughout the day. It's also easy to incorporate into your daily routine thanks to its convenient size – it fits directly in your pocket or purse! Never be unprepared when indigestion strikes again.
What sets Rulox apart? Its revolutionary formula starts working right away and offers long-term relief so you can get back to life as normal quickly and confidently! So if you're looking for something which not only helps you fight off indigestion but provides long-term solutions too then trust Rulox Suspension Protective Antacid Deflatulent – there is nothing else like it on the market!
Don't let acidity and gas problems ruin your day. Order Rulox Suspension Protective Antacid Deflatulent Treatment today and experience quick and effective relief from your symptoms. Say goodbye to discomfort and enjoy your meals without any worries.
Rulox Suspension Reviews
After using Rulox Suspension, it's helpful to let others know about your experience. Reviews of an item help other users know that medicines received have helped the condition it is claimed for, how well the treatment worked or any issues to be aware of. We invite our users to leave a review of both their treatment and of the service provided. Click on the reviews tab to see if there has been feedback on this item.
What is the price of Rulox Suspension in Nigeria?
The price of Rulox Suspension is N900
Where can you buy Rulox Suspension In Nigeria?
You can Buy Rulox Suspension at Asset Pharmacy Lagos Nigeria, Nigeria's Largest Online Pharmacy.
How to Use
How to use
Take as directed up to 4 times a day if required.
See packaging for more information
Product Details
Before taking this product, tell your doctor or pharmacist if you are allergic to aluminum hydroxide; or to magnesium; or if you have any other allergies. This product may contain inactive ingredients, which can cause allergic reactions or other problems. Talk to your pharmacist for more details.
If you have any of the following health problems, consult your doctor or pharmacist before using this product: frequent alcohol use, dehydration/fluid restriction, kidney problems (including kidney stones).
This medicine may contain aspartame. If you have phenylketonuria (PKU) or any other condition that requires you to restrict your intake of aspartame (or phenylalanine), consult your doctor or pharmacist about using this drug safely.
During pregnancy, this medication should be used only when
Some products that may interact with this drug include: phosphate supplements (such as potassium phosphate), sodium polystyrene sulfonate.
Antacids can interfere with the absorption of many other drugs. Be sure to check with your pharmacist before taking antacids with any other medication.
Side Effects
Nausea, constipation, diarrhea, or headache may occur. If any of these effects last or get worse, tell your doctor or pharmacist promptly.
The magnesium in this product can cause diarrhea. Using an antacid that contains only aluminum along with this product can help control diarrhea. The aluminum in this product can cause constipation. To minimize constipation, drink plenty of fluids and exercise. Diarrhea is more common with this product than constipation.
If your doctor has directed you to use this medication, remember that your doctor has judged that the benefit to you is greater than the risk of side effects. Many people using this medication do not have serious side effects.
Aluminum-containing antacids bind to phosphate, an important body chemical, in the gut. This can cause low p
Ingredients
Product Ingredients
aluminum hydroxide, magnesium hydroxide, and simethicone
How to store
Store at room temperature away from light and moisture. Do not freeze. Do not store in the bathroom.
Delivery
Delievry time are estimates. Can vary due to the time of day you order.
Delivery time estimate are subject to the courier company.
Shipping to Lagos cost starts from N1850 Next day delivery
Shipping to Rest Of Nigeria – 2-3 days cost starts from N2000
Shipping to Rest of Africa –  5-7 working days Cost starts from N12000
Shipping to Europe 7 – 14 working days Cost srats from N18000
Shipping to Rest of the world – 7 – 14 days Cost starts from N18000