Frequently Bought Together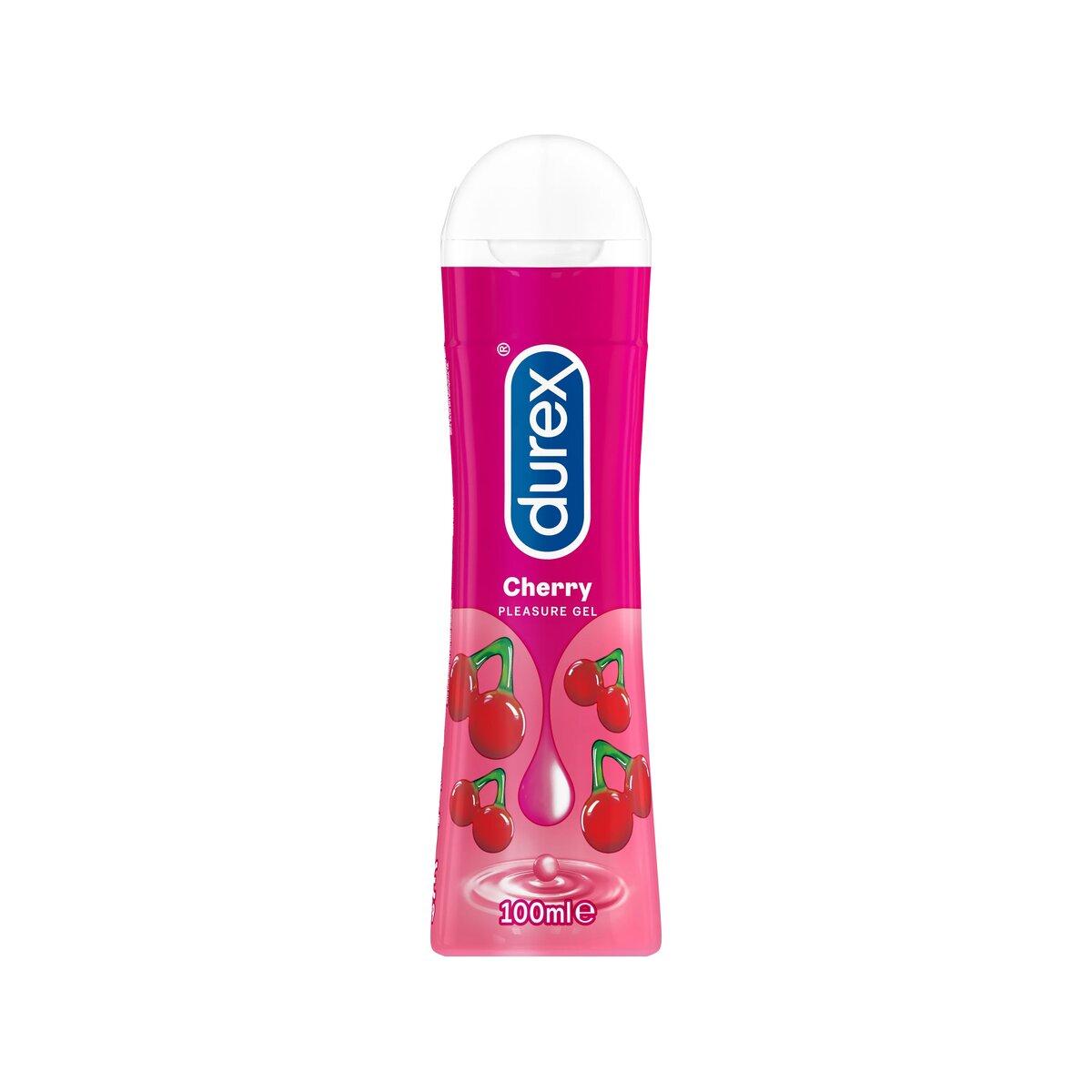 — or subscribe and save 10%
+
— or subscribe and save 10%
Durex Play Cherry Gel – Water Based Cherry Lubricant Gel, 100ml
Looking for a fun and fruity way to add some extra excitement to your next intimate encounter? Then check out Durex Play Cherry Gel! This delicious water-based lubricant is infused with the tantalizing taste of sweet cherries, making it a fun and enjoyable way to add some extra slickness and stimulation during sex.
Not only does Durex Play Cherry Gel taste great, but it's also formulated to provide long-lasting lubrication so you can keep the good times going all night long. The smooth, water-based formula is gentle on sensitive skin and helps reduce friction for enhanced sensation. Plus, it's condom compatible so you can use it with your favorite Durex condom for even more protection against pregnancy and STDs.
So why wait? Make your next sexual encounter even more special with Durex Play Cherry Gel. It's the perfect way to add some flavor to your love life!
Benefits of Durex Play Cherry Gel – Water Based lubricant:
Good for vaginal, anal and oral sex
Can help with vaginal dryness
Fine to use with natural rubber latex, polyisoprene and polyurethane condoms.
Durex Play Cherry Gel Reviews
After using Durex Play Cherry Gel, it's helpful to let others know about your experience. Reviews of an item help other users know that medicines received have helped the condition it is claimed for, how well the treatment worked or any issues to be aware of. We invite our users to leave a review of both their treatment and of the service provided. Click on the reviews tab to see if there has been feedback on this item.
What is the price of Durex Play Cherry Gel in Nigeria?
The price of Durex Play Cherry Gel is N9,800
Where can you buy Durex Play Cherry Gel In Nigeria?
You can Buy Durex Play Cherry Gel at Asset Pharmacy Lagos Nigeria, Nigeria's Largest Online Pharmacy.
How to Use
How to use
Easy to use. Flick cap open and squeeze gently to apply. If using with a condom then just smooth over when it's already on.
Product Details
Hazards and Cautions
Use as directed. This is not a contraceptive, doesn't contain spermicide and may slow sperm down. Avoid contact with eyes, broken skin or wounds. If you experience irritation stop use. Consult your doctor if irritation continues, you experience persistent vaginal dryness, are pregnant or breast-feeding. Keep out of the reach and sight of children.
Ingredients
Ingredients
Glycerin, Aqua, Propylene Glycol, Hydroxyethylcellulose, Benzoic Acid, Aroma, Sodium Saccharin, Sodium Hydroxide, Eugenol.
How to store
Storage
Keep in a cool, dry place away from direct sunlight.