Frequently Bought Together
— or subscribe and save 10%
+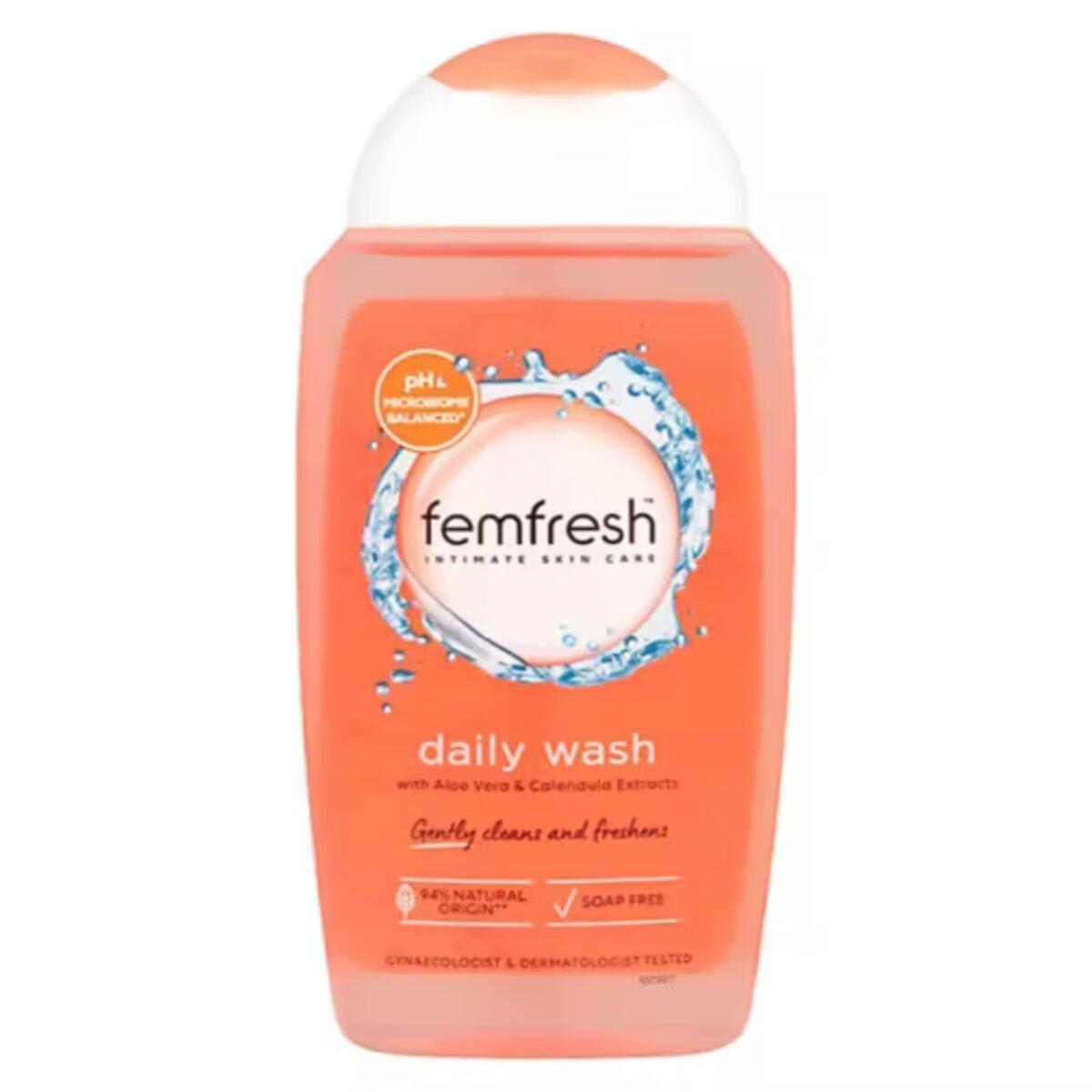 — or subscribe and save 10%
Femfresh Intimate Active Wash, 250ml
Introducing Femfresh Intimate Active Wash, a gentle deodorising cream wash enriched with lactic acid, moisturising frangipani and soothing white lily. Femfresh Intimate Active Wash works with your body to provide extra comfort in the intimate area, thanks to the MultiActif deodorising complex which helps limit the development of odour. So you can feel fresh and comfortable all day long. With regular use, Femfresh Intimate Active Wash will help keep your intimate area healthy and free from odour-causing bacteria. So why wait? Try it today!
Did you know the pH of your intimate skin is different to all your other skin? It's pH 4.5 and the rest of you is 5.5. That's why Femfresh products are clinically approved by expert Gynaecologists and Dermatologists as the best way to care for your intimate skin. Active wash provides all day, feel good confidence.
The ginseng and anti-oxidants work in harmony with your body to provide up to 24 hours of freshness. Hard working but still gentle, it won't disrupt the natural balance of your body, unlike some other soaps and shower gels. Love and care for your intimate skin.
Benefits of Femfresh Intimate Active Wash:
Deodorises, cleanses, cares
Moisturising frangipani & soothing white lily
Contains MultiActif deodorising complex for long lasting freshness
pH-balanced for intimate area
Dermatologically and gynaecologically tested
Suitable for everyday use
Femfresh Intimate Active Wash Reviews
After using Femfresh Intimate Active Wash, it's helpful to let others know about your experience. Reviews of an item help other users know that medicines received have helped the condition it is claimed for, how well the treatment worked or any issues to be aware of. We invite our users to leave a review of both their treatment and of the service provided. Click on the reviews tab to see if there has been feedback on this item.
What is the price of Femfresh Intimate Active Wash in Nigeria?
The price of Femfresh Intimate Active Wash is N2,600
Where can you buy Femfresh Intimate Active Wash In Nigeria?
You can Buy Femfresh Intimate Active Wash at Asset Pharmacy Lagos Nigeria, Nigeria's Largest Online Pharmacy
How to Use
Femfresh deodorising wash is soap-free and pH-balanced for the intimate area and is suitable for senstive skin and can be used as a normal shower gel.
Product Details
Warnings
Keep away from eyes.
Discontinue use if irritation or rash develops.
Ingredients
Ingredients
Aqua, Sodium Laureth Sulfate, Sodium Chloride, Cocamidopropyl Betaine, Glycol Distearate, Triethyl Citrate, Parfum, Laureth-4, Polyquaternium-39, Sodium Hydroxide, Dichlorobenzyl Alcohol, Glycerin, Lactic Acid, Sodium Carbonate, Butylene Glycol, Propylene Glycol, Citric Acid (and) Silver Citrate, 2-Bromo-2-Nitropropane-1, 3-Diol, Sodium Benzoate, Calendula Officinalis Extract, Lilium Candidum Flower Extract, Plumeria Alba Extract, Methylparaben, Propylparaben, Sodium Lactate.
How to store
For external use only. Keep away from eyes. Keep out of reach of children.