Frequently Bought Together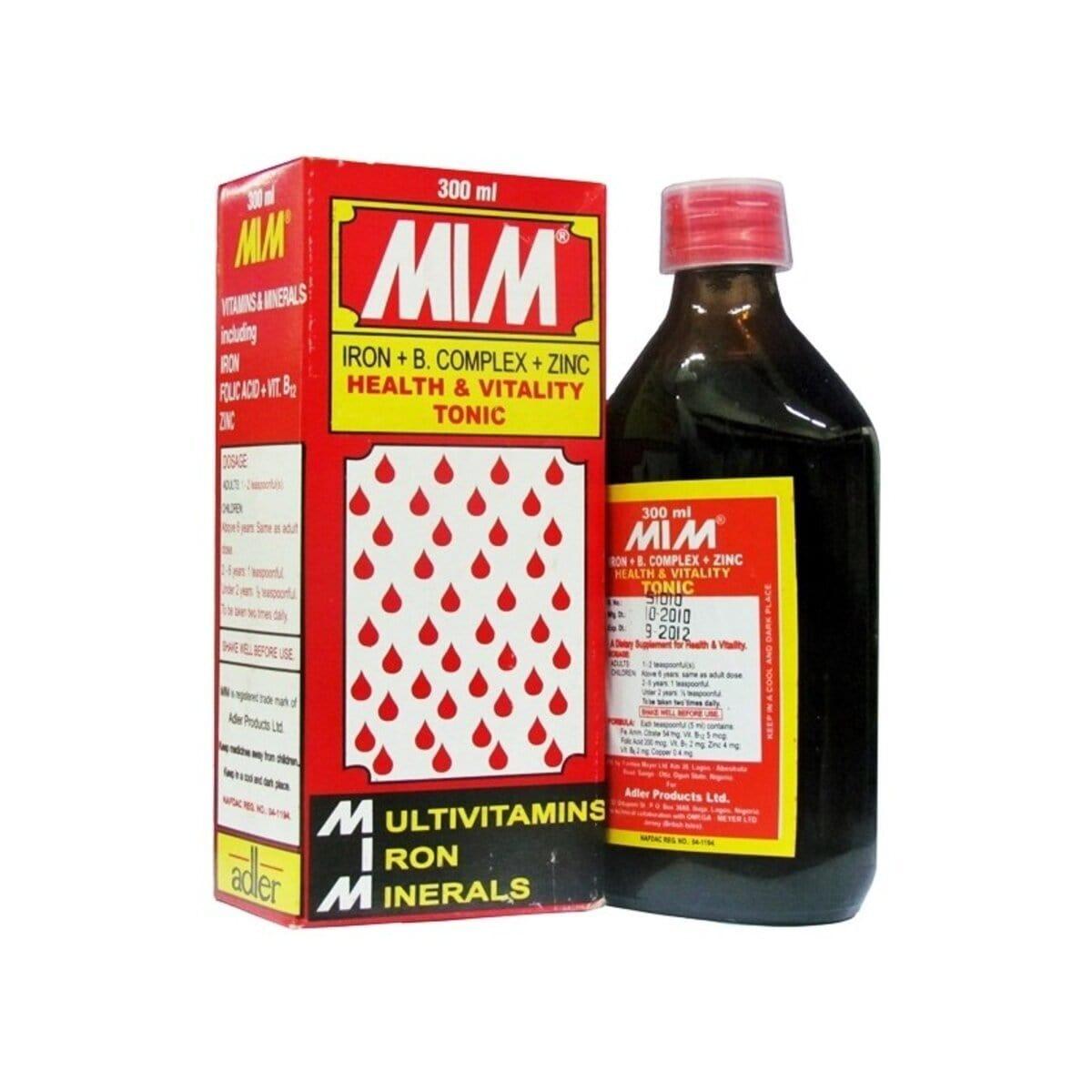 — or subscribe and save 10%
+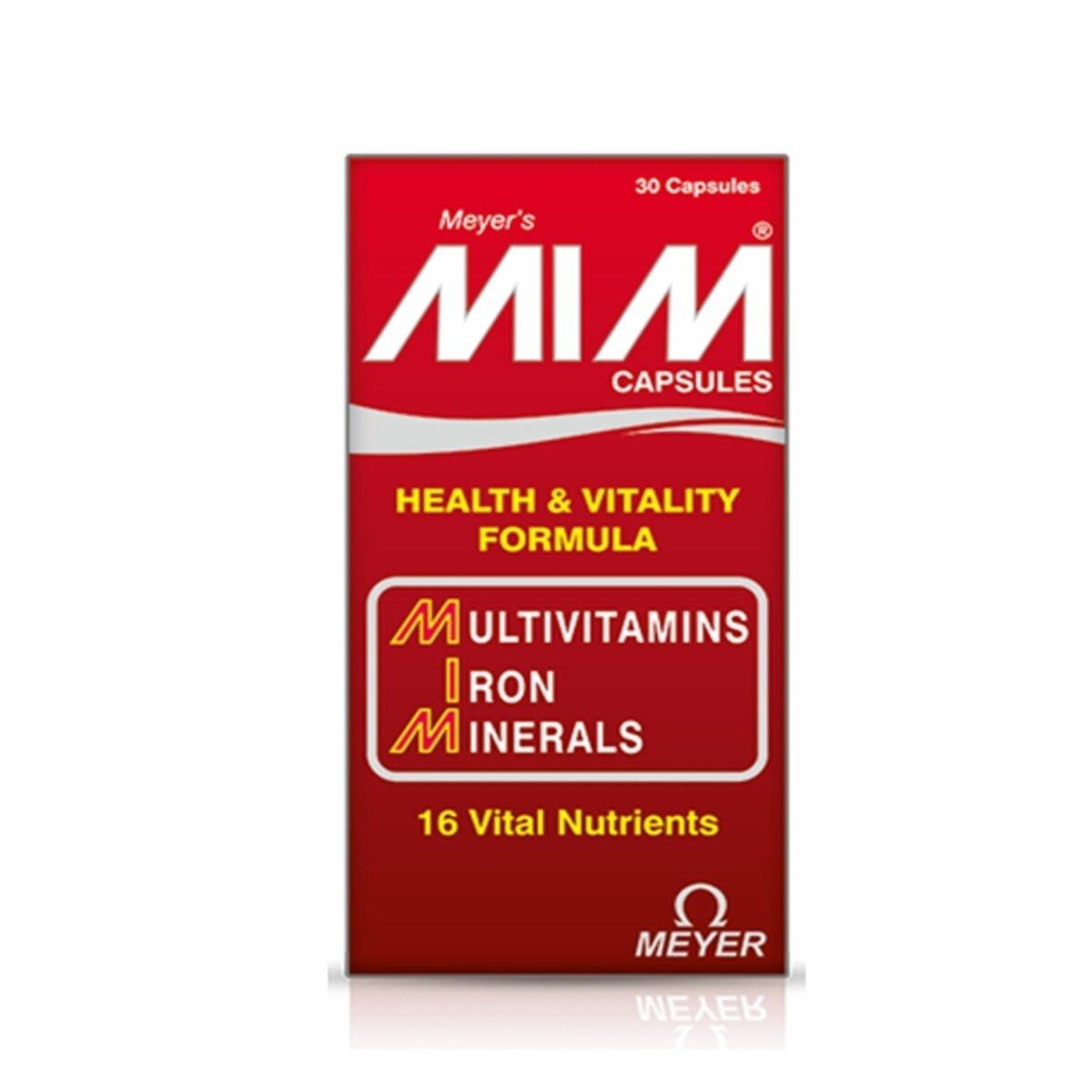 — or subscribe and save 10%
MIM Tonic – Health & Vitality Tonic, 300ml
MIM Tonic is a unique multivitamin syrup that provides powerful energizing nutrients to help you feel revitalized and stay healthy. The blend of Iron, Folic Acid, Vitamin B12, B6, Copper & Zinc helps maintain and support healthy cell growth for long-lasting energy. These highly bioavailable mineral and vitamin components work together to provide your body with the essential elements it needs for normal functioning. Give your body the nutrition it deserves with MIM Blood Tonic!
This blood tonic combines a unique blend of key minerals and vitamins that help your cells from wearing out over time. The presence of Iron helps oxygen-carrying proteins carry more oxygen to the muscles – creating a more energize state. On top of that, Folic Acid aids in utilization of protein sources and in cell growth plus Vitamin B12 aids neurotransmission which increases cognitive performance too. In addition, Vitamin B6 brings normal nerve function with its presence while Copper provides strong bones plus metabolic balance alongside Zinc boosting immunity & healing capabilities!
Make sure you live a comfortable vibrant life with an everyday cup full of health with MIM Blood Tonic! Available in convenient sachets at reasonable prices now.
MIM Tonic is a natural health tonic formulated to maximise vitality and optimise overall wellbeing. Made from the finest ingredients, it contains trace elements of vitamins, minerals and other nutrients that are essential for good health. It's not just about looking good – MIM Blood Tonic is also about feeling great! Get ready to boost your energy levels and improve your daily.
MIM Health & Vitality Tonic helps to:
– Increase energy levels and reduce fatigue
– Support immune system health
– Improve mental clarity and focus
– Promote healthy skin, hair and nails
– Enhance digestion and absorption of nutrients
– Reduce stress and anxiety
Take MIM Tonic every day to kickstart your day! With a pleasant taste and natural ingredients, you're sure to notice a boost in your energy levels as well as improved overall wellbeing. Try it today and see the benefits for yourself!
For best results, take 1 tablespoon of MIM Tonic with water or add to your favourite smoothie, juice or other beverage. Enjoy!
MIM Tonic Reviews
After using MIM Tonic, it's helpful to let others know about your experience. Reviews of an item help other users know that medicines received have helped the condition it is claimed for, how well the treatment worked or any issues to be aware of. We invite our users to leave a review of both their treatment and of the service provided. Click on the reviews tab to see if there has been feedback on this item.
What is the price of MIM Tonic in Nigeria?
The price of MIM Tonic is N750
Where can you buy MIM Tonic In Nigeria?
You can Buy MIM Tonic at Asset Pharmacy Lagos Nigeria, Nigeria's Largest Online Pharmacy.
How to Use
use as directed on the packaging
Product Details
Product Information
Read the product information before using this medicine. Also contact your doctor or pharmacist for additional information on drugs, dosage, and suitability.
Ingredients
Each 5 ml (one teaspoonful) contains:
Thiamine Hydrochloride B.P. (Vit.B1) 2 mg
Riboflavine B.P. (Vit. B2) 0.5 mg
Pyridoxine Hydrochloride B.P. (Vit. B6) 1 mg
Cyanocobalamin B.P. (Vit. B12) 2 mcg
Ferric ammonium citrate
eqvt. to elemental Iron 10 mg
Potassium Iodide B.P.
eqvt. to elemental Iodine 50 mcg
Zinc Sulphate Heptahydrate B.P.
eqvt. to elemental Zinc 5 mg
Copper Sulphate U.S.P.
eqvt. to elemental Copper 0.3 mg
Sodium Selenate
eqvt. to elemental Selenium 30 mcg
Flavoured base q.s.
How to store
Store at room temperature
Delivery
Delievry time are estimates. Can vary due to the time of day you order.
Delivery time estimate are subject to the courier company.
Shipping to Lagos cost starts from N1850 Next day delivery
Shipping to Rest Of Nigeria – 2-3 days cost starts from N2000
Shipping to Rest of Africa –  5-7 working days Cost starts from N12000
Shipping to Europe 7 – 14 working days Cost srats from N18000
Shipping to Rest of the world – 7 – 14 days Cost starts from N18000