Frequently Bought Together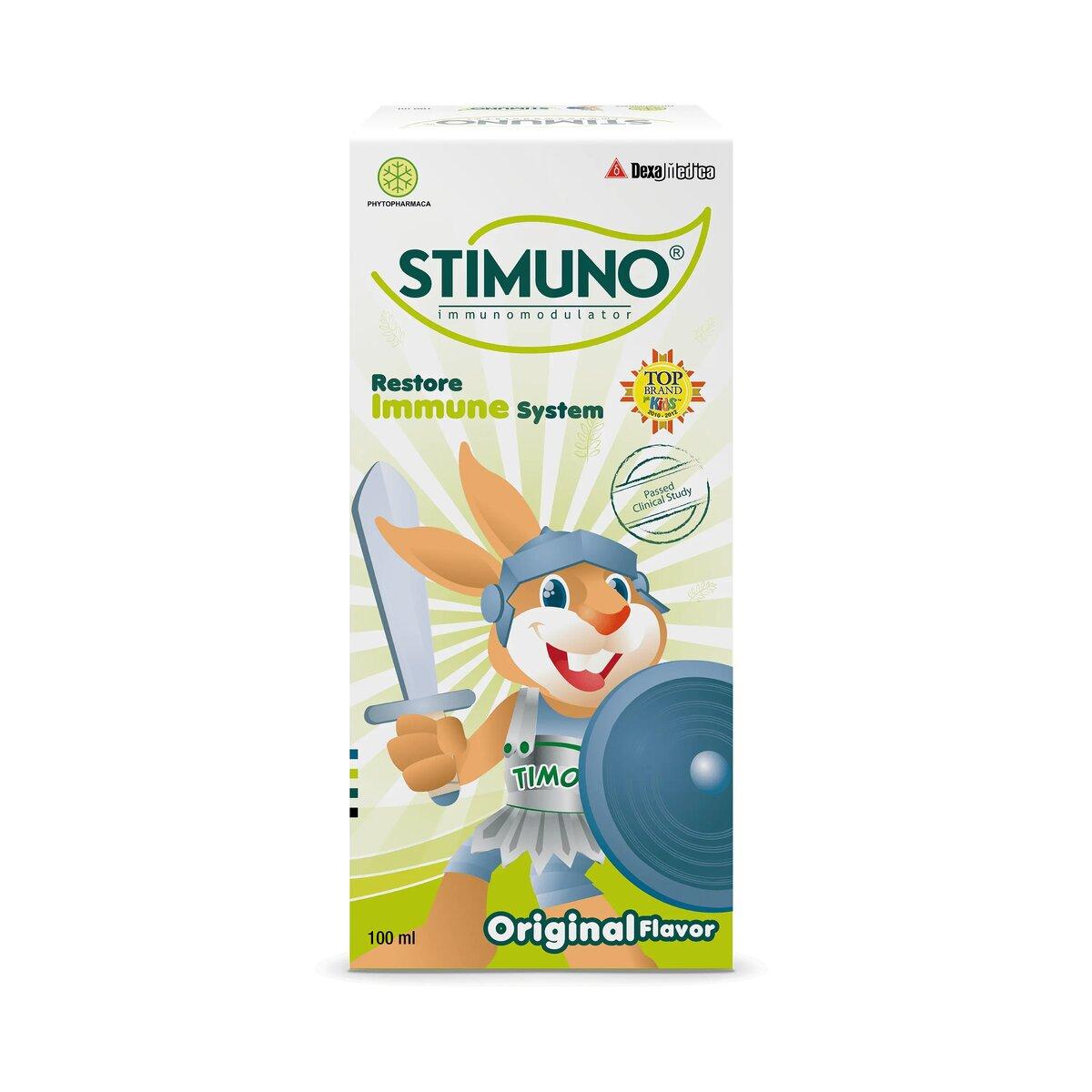 — or subscribe and save 10%
+
— or subscribe and save 10%
Stimuno Syrup – Retore Immune System in Children, 100ml
Stimuno Syrup is an all-natural, herbal syrup designed to help restore and strengthen the immune system of children. It contains natural ingredients like ginger root, lemongrass, galangal, turmeric, long pepper and betel leaf that are known for their anti-inflammatory and immunostimulant properties. It helps support the body's natural defenses and is suitable for children aged 2 years and above. Stimuno Syrup has no added preservatives, colorants or artificial flavors, so you can be sure that your child's health is not compromised. With regular intake of this syrup, you can rest assured that your little one will get the best natural defense from disease-causing agents.
Benefits of Stimuno Syrup:
To strengthen the immune system of children
How does Stimuno Syrup work?
STIMUNO helps our body to produce more antibodies and activates the immune system to work optimally. The extract of Phyllantus niruri L. can modulate the immune system through proliferation and activation of T and B lymphocytes, secretion of specific cytokines eg, interferon-γ, TNF-α (tumor necrosis factor-α), interleukin and activation of complement system, phagocytes eg, macrophages and monocytes. In addition, the cytotoxic activity of natural killer (NK) cells is increased.
Stimuno Syrup Reviews
After using Mason Stimuno Syrup, it's helpful to let others know about your experience. Reviews of an item help other users know that medicines received have helped the condition it is claimed for, how well the treatment worked or any issues to be aware of. We invite our users to leave a review of both their treatment and of the service provided. Click on the reviews tab to see if there has been feedback on this item.
What is the price of Stimuno Syrup in Nigeria?
The price of Stimuno Syrup is N1,350
Where can you buy Stimuno Syrup In Nigeria?
You can Buy Stimuno Syrup at Asset Pharmacy Lagos Nigeria, Nigeria's Largest Online Pharmacy.
How to Use
How to use
1 to 12 Years Old: 5 ml, 3 times daily.
12 Years Old and Above: 10 ml, 3 times daily.
Ingredients
Product Ingredients
Each measuring spoonful (5 mL) contains: Phyllanthus niruri L. herbal extracts 25
Orange flavour
Delivery
Delievry time are estimates. Can vary due to the time of day you order.
Delivery time estimate are subject to the courier company.
Shipping to Lagos cost starts from N1850 Next day delivery
Shipping to Rest Of Nigeria – 2-3 days cost starts from N2000
Shipping to Rest of Africa –  5-7 working days Cost starts from N12000
Shipping to Europe 7 – 14 working days Cost srats from N18000
Shipping to Rest of the world – 7 – 14 days Cost starts from N18000